This past weekend, owner Michael Eller and his wife Chelsea had the pleasure of being invited to Vermont for a weekend at the Riverside Farm in Pittsfield, Vermont. "We didn't know what to expect, given this was a new thing for us. We joined a handful of other wedding professionals for an "Unplugged Weekend" getaway. Needless to say, after the busy year we've had here at Monachetti, it was much needed!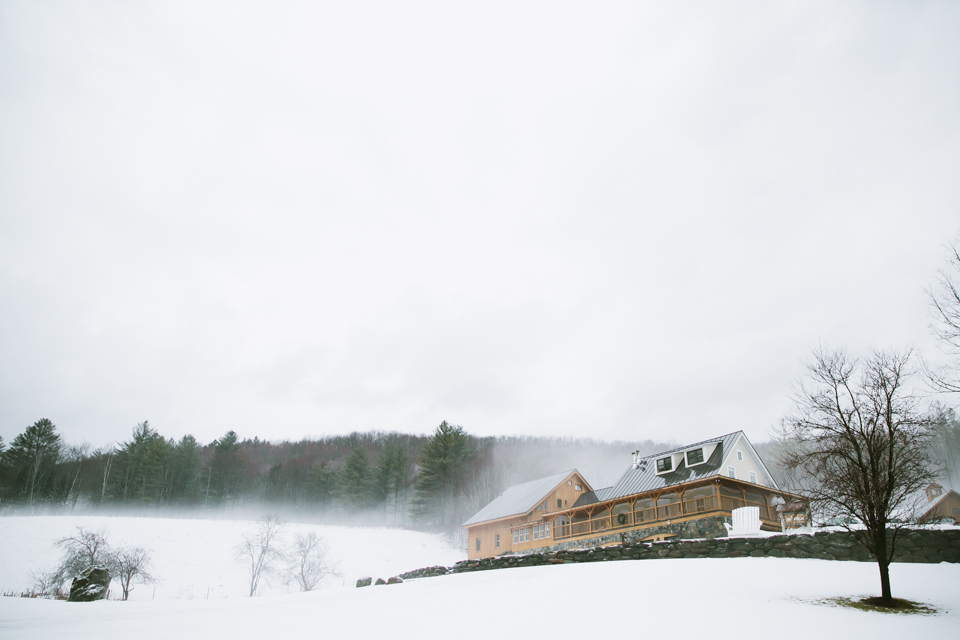 Photo by: Jasmine Lee Photography
We had the opportunity to connect with some amazing people (all links below post), from across the country, and Canada (what's up Lynzie and Andrew!), as well as go on an few adventures and explore the venue at Riverside Farm. This place is unlike any venue that we have seen before. The beautiful backdrop of the Green Mountains combined with the unbelievable post and beam barns across the property make it a truly unique setting. We were given a tour of the property by the owner, Courtney Desena, who got married on the property as well. That, in fact, is how the whole thing got started: after Courtney and her husband Joe were married they were approached by others in the area who also wanted to have barn weddings and from there they decided to make it into a business.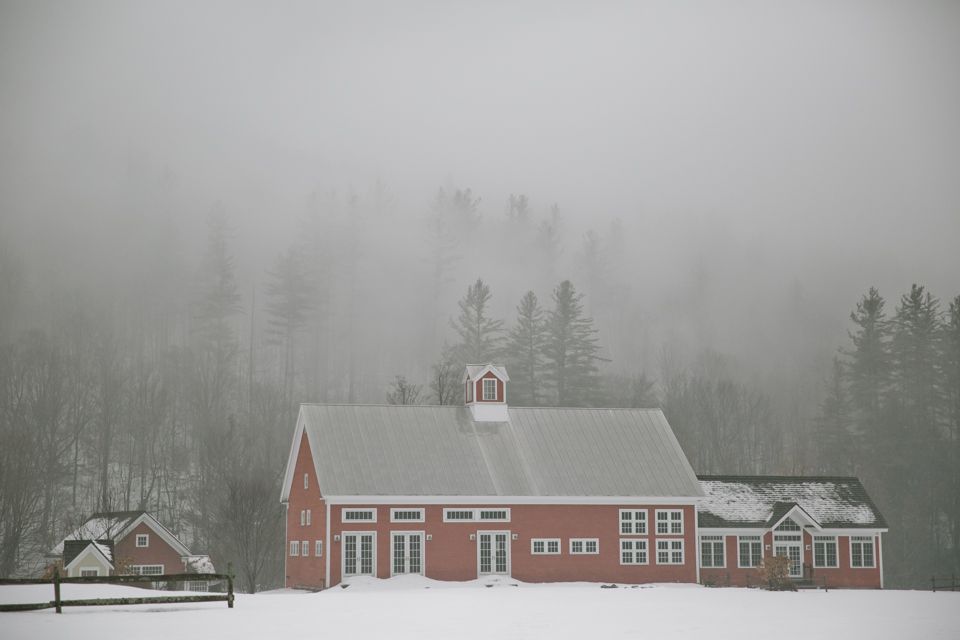 Photo by: Jasmine Lee Photography
We also had the opportunity to do something that we have never done before, snowshoeing! Tom, from Perfect Vermont was our awesome guide on a 2 mile trek on the Green Mountain trails, just behind Riverside Farms. It was amazing, and grueling, but mostly amazing.
Unfortunately, we were unable to rent bikes/go on a bike tour this weekend due to the weather, but our fabulous Inn Keepers at the Amee Farm Lodge (Simon and Jessica) also own an excellent company called Great Bike Tours. They offer bike rentals and tours of Pittsfield and the surrounding Green Mountains. If you ever find yourself in Pittsfield, renting a bike would be the perfect way to get around town! Thank you, Simon and Jessica for everything you did for us during our stay!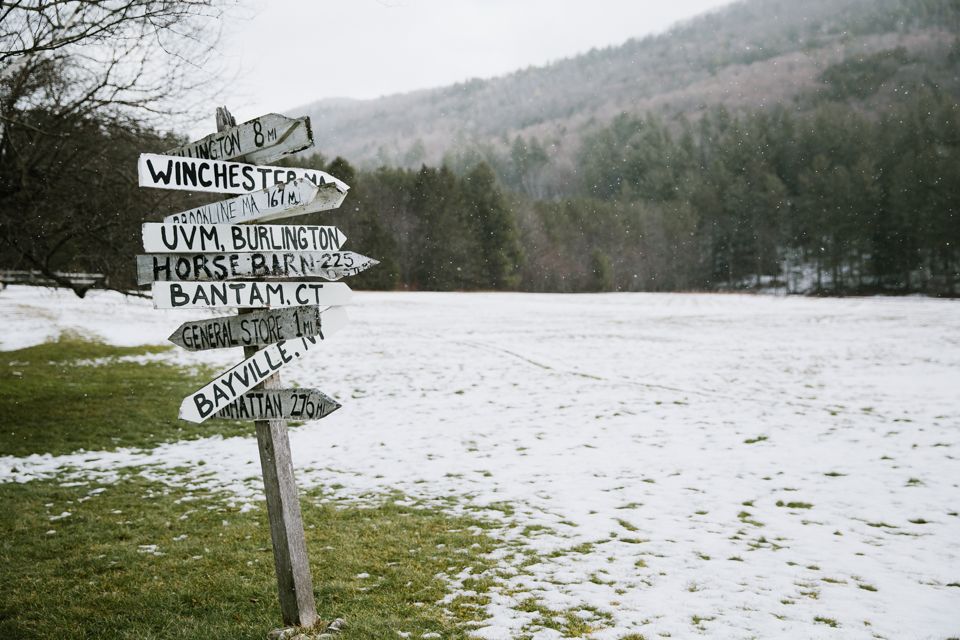 Photo by: Jasmine Lee Photography
We would like to extend a huge thank you to everyone at Riverside Farm, Amee Farm Lodge, Perfect Vermont, Sweet Georgia P's, and the Original General Store for your hospitality, and generosity during our wonderful stay. We had such an amazing time and we cannot wait to come visit again soon!"
Special thanks to Jasmine Lee Photography for the above images. If you are looking to get a real sense of the properties, see Jasmine's full photo gallery by clicking this link: http://jasmineleephotography.pass.us/vermontperfection

A few of our new friends, check them out:
Photography: Heidi Vail Photography
Planning and Music: Lynzie Kent
Planning and Events: Reverie Made
Photography: Jessica Bosse
Photography: Jasmine Lee Photography
Blog: Hill City Bride & The Clutch Guide
Photography: Mary Dougherty